Air Duct Cleaning Pewaukee, WI
and we are the Best company to do the job in Pewaukee!
Air Ducts Cleaning Pewaukee, WI
You have come to the proper place if you are looking for a nearby trusted air duct cleaning company that services Pewaukee, WI. SimpliHome offers you a FREE air duct cleaning quote and a trouble-free experience when reserving your appointment with our business. Give our qualified air duct cleaning team a call at 262-289-1035 to get booked today. We are experiencing fast growth due to our superb customer reviews, so call us today or be left in the dust!
SimpliHome maintains all types of home ducting in the Pewaukee, Wisconsin neighborhood. Whether you own a single-story rang, two-story colonial home, tri-level, bi-level or any other kind of home, then we have the proper equipment and skill to take on your air duct cleaning work. Cleaning air ducts is not a DIY job or a job for fly by night companies if you want it done correctly. Trust our experienced team of highly trained duct cleaners to give your house the air quality it ought to have. If your still not convinced, then read about it from our broad list of clients in Pewaukee that reviewed our company and used our service lately.
When you contact SimpliHome, you can expect all your requests and fears to be skillfully answered by our welcoming customer service team. Our business understands you may not know all the information about air duct cleaning so we are here to make the process straightforward for you! SimpliHome shines at customer service, and it is the central point of what makes our company highly pursued after.
Air Duct Cleaning Pewaukee Video
Expert Air Duct Cleaning Pewaukee, WI
Duct cleaning should only be performed by licensed, bonded, and insured professionals who have insight into how ducting systems work in your house. Hence, SimpliHome knows how to navigate every type of ducting system to assure a great cleaning every time. Inhabitants of Pewaukee, WI have unique and diverse HVAC ductwork and having the right company perform the job is essential to an effective cleaning.
Our operators complete a lot of training and learning before they are allowed to work alone in your home. Technicians are well trained to take on any air duct system they come across. Understanding our air duct cleaning process and passing our trial period is necessary for all duct technicians to be employed by SimpliHome.
Get Your Free Air Duct Cleaning Quote Today!
Great Value Air Duct Cleaning
By providing our technicians with the proper equipment, they are set up for success to clean your air ducts right from the start. Our NADCA approved equipment is the best on the market and is specifically chosen to give your Pewaukee home the best air duct cleaning possible. It is our promise that you will get a high-quality cleaning when you work with SimpliHome.
We understand that this is an investment into the cleanliness and air quality of your home. Hence, we use a reasonable pricing model based on aspects of your home such as the number of vents, square footage, and how many furnaces your residence has. All our pricing is clear and there are no unexplained fee's. Do not let those other inadequate air duct cleaning companies in your home who will nickel and dime you to death or bait you in with extremely low costs! We are not the cheapest and we are not the most expensive, but we are the most straightforward in the business.
our service area includes Pewaukee!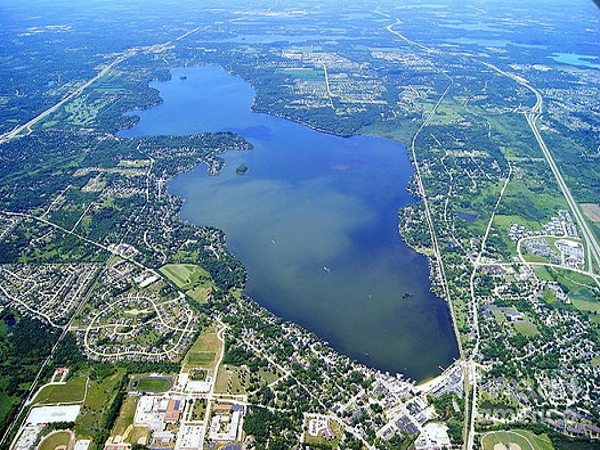 Don't Forget About Your Dryer Vent!
SimpliHome also offers a discounted dryer vent cleaning when you schedule an air duct cleaning! If you feel that your dryer vent needs to be repaired or replaced, we also provide that service!
Reasons to Get your Pewaukee HVAC System Cleaned
fully transparent cleaning process
before & after photos in Pewaukee, Wisconsin
photos Presented after job completed
SimpliHome was founded on the principles of providing a superior customer experience. We have built our reputation and are committed to meeting and exceeding your expectations from day one! Read our reviews if you don't believe us!
Frequently Asked Questions
Price factors and ranges for an air duct cleaning in Pewaukee, Wisconsin include:
Square Footage of home.

# of Furnaces & Trunk Lines

Price ranges from $425-$1000 for a complete and proper air duct cleaning.
5-7 Years
It also varies from home to home and factors include:
 How long has it been since the last cleaning?
Do you have pets and children?
Do you keep up with the cleanliness of your home?
Does your home have a lot of clutter?
Have your carpets, drapes and furniture been cleaned?
One give away is how often you are changing your furnace air filters! 
Also watch out for:
Dusty vent covers.
Recently had construction performed on your home.
Funky smells when your furnace is on.
You find rodent dropping's around your furnace.
It's been more than 5-7 years.
Cities, Towns & Villages We Service in Wisconsin
Big Bend, WI
Chenequa, WI
Eagle, WI
Genesee, WI
Lannon, WI
Merton, WI
Mukwonago, WI
Muskego, WI
Nashotah, WI
North Lake, WI 
North Prairie, WI
Okauchee Lake, WI
Ottawa, WI
Saylesville, WI
Summit Corners, WI
Wales, WI
Vernon, WI
Directions from SimpliHome to Pewaukee, Wisconsin
Start out going west on W North Ave toward Hillsdale Dr.
0.34 miles
Turn right onto N Calhoun Rd.

N Calhoun Rd is just past Brooksprings Dr

If you reach Cedar Dr you've gone a little too far

2.01 miles
Turn left onto W Capitol Dr/WI-190. Continue to follow W Capitol Dr.

If you reach Crest Hill Dr you've gone about 0.1 miles too far

6.76 miles
Pewaukee, Waukesha County, WI, US, Welcome to PEWAUKEE, WI.

Your destination is just past Ormsby St

If you are on Oakton Ave and reach Clark St you've gone a little too far